Helping coaches, consultants and experts publish their book
And become the authority in their field
Book a call
Here's the how!
From live workshops and online courses to book templates and 1:1 packages, Grey Mouse Publishing looks at the ecosystem around your book, so that you don't just publish a book, you learn how to leverage it and build a business around it!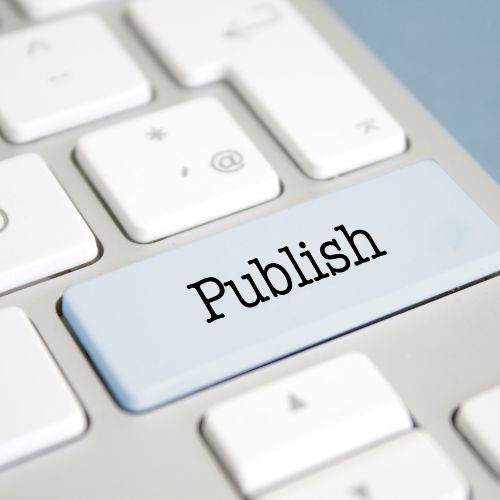 Done By You
Tools and training
If you're a self-starter and just need tools and training to help you, then check out my book templates and online courses. Work at your own pace to write, format and publish your book.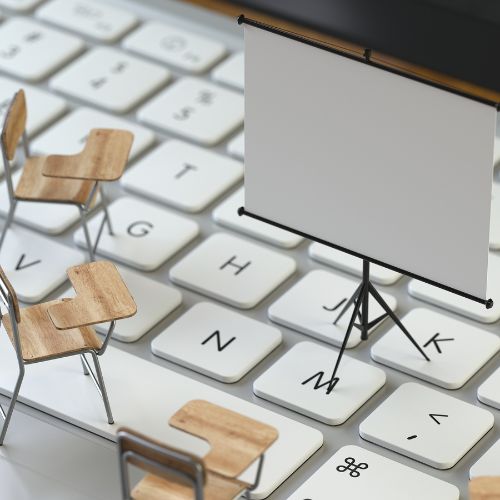 Done With You
A helping hand
If you need a helping hand, then try our live workshops or book some 121 calls.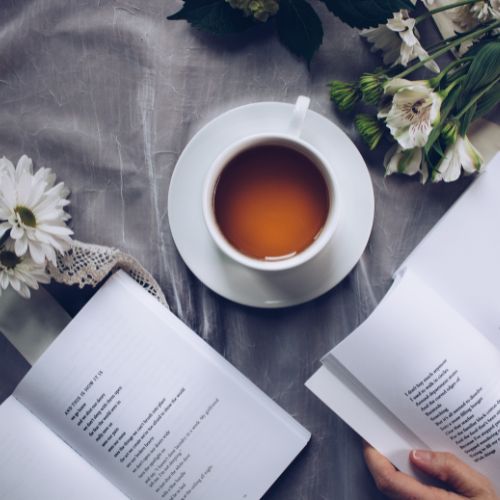 Done For You
Help publishing your book
As well as being a coach and trainer, I'm an expert on MS Word and started out by formatting books and getting them print-ready. If this is something you need help with, let's chat.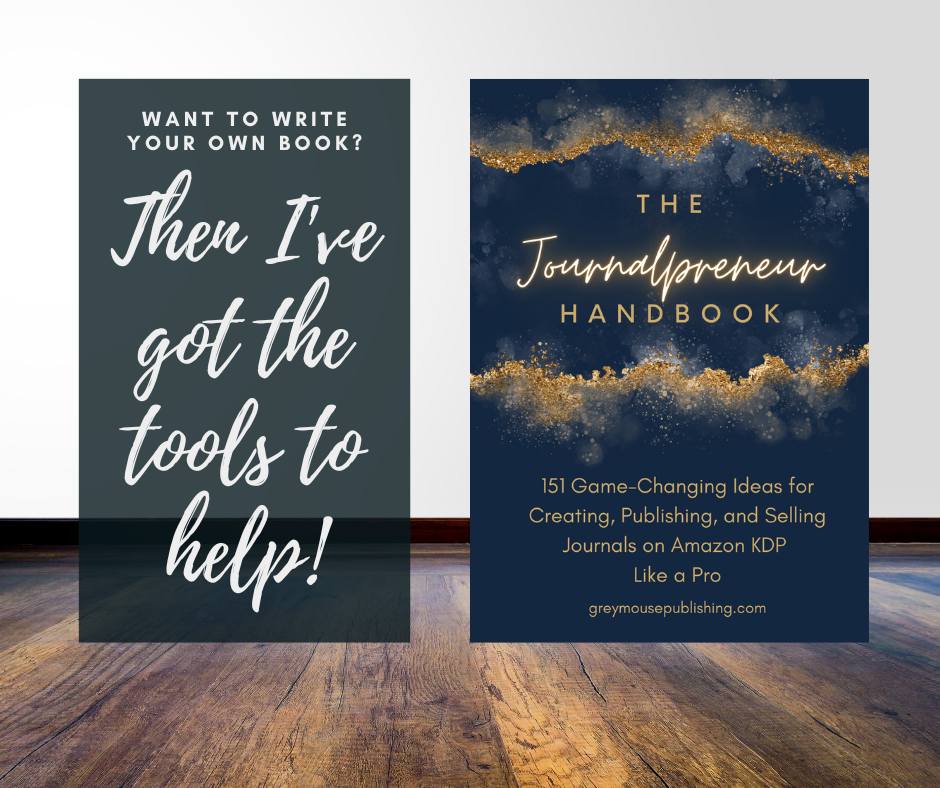 "If you have ever had the slightest interest in writing a book and not sure where to start then I thoroughly recommend Karen Brown."
Karen has been a pleasure to work with and always brings out the best in me, helping me to reach my full potential. She is more than just a life coach. She has the ability to help you recognise and order your goals but also the skill set to help you fulfil your goals.
Publish my own book? Never thought it was possible or that it would be so easy. Coach Karen makes the complex simple and fun. She bases her business on kindness and it is amazing. In just a few short months I have been able to publish six books.
Frequently Asked Questions
What is Self-Publishing?
Self-publishing is a contemporary approach to bringing your book to the world. Unlike traditional publishing, where authors typically go through a lengthy process involving literary agents, publishing houses, and strict selection criteria, self-publishing empowers authors to take control of their work's entire journey.
In self-publishing, you retain full creative authority, from concept to cover design. With the advent of print-on-demand services offered by companies like Amazon and IngramSpark, self-publishing has become accessible and cost-effective. This approach allows authors to publish their work without large upfront investments in printing and distribution.
In contrast, traditional publishing often involves a more competitive and selective process. Manuscripts are submitted to literary agents, who then negotiate with publishing houses. If accepted, the publishing house covers the production costs, distribution, and marketing. However, authors typically relinquish a significant portion of their creative control and royalties in exchange for these services.
In essence, self-publishing offers greater autonomy and potential for higher royalties, while traditional publishing provides established industry expertise and broader distribution networks. The choice between the two depends on your goals, preferences, and the level of involvement you desire in your book's publication journey.
How Do I Know if Book Mentoring is for me?
Are you considering self-publishing but unsure of where to begin or how to navigate the complexities of the process? That's where a book mentor comes in. A book mentor is your dedicated guide and partner, committed to helping you successfully bring your book to life and across the finish line.
Imagine having a seasoned expert by your side, someone who understands the nuances of self-publishing and can provide tailored advice based on your unique needs. As your book mentor, I offer a range of supportive options to assist you, including personalized guidance, practical resources, and educational courses.
Whether you're grappling with refining your book idea, organizing your thoughts, or structuring your manuscript effectively, a book mentor can provide valuable insights and strategies. I work collaboratively with you, sharing proven techniques to overcome challenges and expedite your progress.
Together, we'll explore your book's potential, identify areas for improvement, and outline a clear roadmap for achieving your publishing goals. From concept development to formatting and leveraging your published work, I'm here to ensure your journey is smooth, informed, and successful.
Book mentoring isn't just about getting your book across the finish line; it's about empowering you with the knowledge and confidence to navigate the world of self-publishing with expertise and finesse. Whether you're a first-time author or seeking to enhance your existing self-publishing endeavors, my book mentoring services are designed to guide you toward achieving your vision and making your book a reality.
Who Does Grey Mouse Publishing Collaborate With?
At Grey Mouse Publishing, our focus is on partnering with a specific group of driven individuals: coaches, consultants, and subject matter experts who are eager to publish their non-fiction signature books. We specialize in working with those who are determined to enhance their authority and stand out within their field.
If you're a coach seeking to share your transformative insights, a consultant aiming to showcase your expertise, or a subject matter expert with valuable knowledge to impart, Grey Mouse Publishing is here to support your aspirations. We understand the significance of crafting a compelling and influential book that not only reflects your expertise but also elevates your reputation among your peers.
By collaborating with Grey Mouse Publishing, you gain access to a wealth of experience and resources specifically tailored to your niche. Our goal is to assist you in producing a book that not only demonstrates your mastery but also resonates deeply with your target audience. Together, we'll work towards creating a book that not only serves as a representation of your knowledge but also propels your professional journey forward.
Let Grey Mouse Publishing be your partner in bringing your non-fiction signature book to life, positioning you as a respected authority in your field and helping you achieve the recognition you truly deserve.
What Services Are Included?
At Grey Mouse Publishing, our comprehensive suite of services is designed to empower you at every step of your self-publishing journey. Whether you're just starting or seeking to enhance your existing efforts, we offer a range of valuable resources to suit your needs:
Book Templates: Streamline your writing process with our professionally designed book templates, ensuring your content is presented impeccably and captivatingly.
Online Training: Access our carefully crafted online training courses, delivering in-depth insights into various aspects of self-publishing, from refining your manuscript to effective marketing strategies.
Live Workshops: Engage in dynamic and interactive live workshops, where you'll learn practical techniques and receive personalized guidance directly from experts in the field.
Membership Packages: Join our exclusive membership community, gaining ongoing access to premium content, networking opportunities, and support from fellow authors and professionals.
Bespoke Mentoring Packages: Elevate your publishing journey with our personalized mentoring packages, tailored to your unique goals and challenges. Benefit from one-on-one guidance, constructive feedback, and strategic advice from experienced mentors.
No matter where you are in your self-publishing endeavor, Grey Mouse Publishing is here to provide the resources and guidance you need to create a successful and impactful book. Our diverse array of services ensures that you have the flexibility to choose the support that best aligns with your aspirations, expertise, and schedule. Let us be your partner in realizing your self-publishing dreams.
Do You Provide Custom Publishing Packages?
Absolutely, at Grey Mouse Publishing, we understand that every author's journey is unique. That's why we offer tailored publishing packages spanning 3, 6, or 12 months, designed to align with your specific needs and goals.
Here are some examples of what our bespoke packages can include:
Guided Publishing Experience: Picture yourself publishing your first book on Amazon KDP, with expert guidance by your side. Experience a live call where we walk you through the process step by step, ensuring your launch is seamless and successful.
Formatting Mastery: Master the art of formatting with specialized training sessions. Learn how to structure your paperback, hardcover, and ebook editions flawlessly, ensuring a polished and professional presentation.
Goal Setting and Mindset Work: Achieving your publishing goals requires more than just practical skills. Our packages incorporate transformative mindset work and goal-setting sessions, empowering you to overcome challenges, stay motivated, and maintain a positive perspective throughout your journey.
At Grey Mouse Publishing, we're committed to providing you with a holistic publishing experience. Our custom packages are designed to not only equip you with technical skills but also nurture your mindset and confidence as an author. Whether you're embarking on your first self-publishing venture or seeking to enhance your existing efforts, our tailored packages ensure you receive the support you need to achieve your aspirations. Let's work together to make your self-publishing journey an inspiring and successful one.