30-Day Journaling Challenge Templates Pack!
Unlock Your Journalpreneur Journey
30-Day Journaling Challenge Templates Pack
📚 Unlock Your Journalpreneur Journey with our Exclusive
30-Day Journaling Challenge Templates Pack! 📚
Are you a passionate journalpreneur looking to inspire and engage your audience with captivating journaling challenges? Look no further! Introducing our all-new, meticulously crafted 30-Day Journaling Challenge Templates Pack, designed to supercharge your journaling business like never before.
🎁 What's Included in the Pack? 🎁
📅 12 Diverse and Dynamic Challenges: Say goodbye to writer's block! Each template offers a fresh, unique, and thoughtfully curated 30-day challenge, carefully crafted to resonate with different interests and personal growth goals.
🎨 Fully Customizable Canva Templates: Unleash your creativity! Our templates come in easily editable Canva format, empowering you to personalize every aspect – from prompts and fonts to captivating images – for a one-of-a-kind and branded challenge experience.
💡 Why Choose Our Journaling Challenge Templates? 💡
🚀 Elevate Your Brand: Stand out from the crowd with beautifully branded challenges that reflect your unique voice and style. Establish a strong and consistent brand identity to attract more followers and build a loyal journaling community.
🧠 Engage Your Audience: Spark curiosity and keep your audience excited about journaling! Our challenges are meticulously designed to inspire creativity, self-reflection, and personal growth, ensuring participants stay motivated throughout their journaling journey.
💰 Drive Business Growth: Maximize your potential as a journalpreneur! With our professionally designed templates, you can effortlessly create valuable content that resonates with your audience, leading to increased engagement, traffic, and potential monetization opportunities.
📈 Unlock Your Creativity: No more time-consuming content creation! Our templates free up your valuable time, allowing you to focus on what you do best – connecting with your community and developing new journaling ideas.
🎯 Who Can Benefit from These Templates? 🎯
📝 Aspiring Journalpreneurs: If you dream of launching your journaling business, our templates provide the perfect starting point to build your brand and attract an enthusiastic audience.
📈 Established Journalpreneurs: For seasoned entrepreneurs, these templates offer a fresh injection of creativity and variety to keep your community engaged and expanding.
🎒 Coaches & Educators: Utilize our challenges to enhance your coaching or teaching methodologies, guiding participants on a transformative journey of self-discovery and personal growth.
👩‍💻 Online Content Creators: Whether you run a blog, YouTube channel, or social media platform, our challenges are an invaluable resource for generating exciting and shareable content that drives traffic and builds a loyal following.
🎉 Don't miss this opportunity to revolutionize your journaling business with our 30-Day Journaling Challenge Templates Pack. Take your journalpreneur journey to new heights and inspire others to embark on their path of self-discovery!
🛍️ Grab your Canva templates today and unleash the power of journaling challenges: [Link to Purchase] 🛍️
📚 Join the ranks of successful journalpreneurs who have transformed their businesses with our exclusive templates. The future of journaling excellence awaits! 📚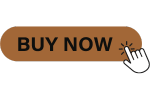 Karen has been a pleasure to work with and always brings out the best in me, helping me to reach my full potential. She is more than just a life coach. She has the ability to help you recognise and order your goals but also the skill set to help you fulfil your goals.
If you have ever had the slightest interest in writing a book and not sure where to start then I thoroughly recommend Karen Brown.
Karen's quiet passion about books, writing and shared knowledge is so inspiring, uplifting and incredibly helpful to those she works with, I would recommend anyone thinking of producing a title, to speak with her and bring her onboard with your project.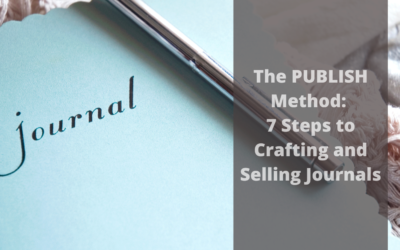 Journals are more than just empty pages bound together. They are powerful tools that allow individuals to express themselves, capture their...